What is tall and thin and wears only red with white?
That would be me – Daisy, the white cane.  My purpose in life is to help others and my partner in this work is Miss Lindsey.  Together we travel and can do great things!  We believe we can change the world!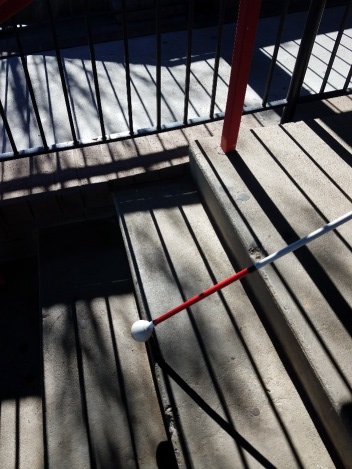 Lindsey has Low Vision, and at times, when she is using her eyes to look up and find our path, she doesn't see the floor, or things like curbs and drop-offs.  That's my job – protecting her from things she does not see.  Lindsey's job is to learn, explore and help us change the world!
Lindsey is in high school and learning to do more things on her own. She likes shopping, exploring and working some too. She is learning many new things to prepare her for life after school. Right now, Lindsey and I get to walk around some really neat places and meet some really interesting people, as she tries to figure out exactly what she would like to do for her job after High School.
Recently, Lindsey, her travel trainer and I sat down to talk together about why our partnership is so important to Lindsey. 
Lindsey explained that my most important job is to help her walk safely, find obstacles and not trip. When we work together, she swings me from side to side to clear her path, and if I find something, I let her know. When we find steps or curbs, I drop down low and Lindsey knows to stop. If I bump into an obstacle, we stop, take a look, and find another path. In this way, I take care of the looking at the ground and Lindsey takes care of deciding where we go.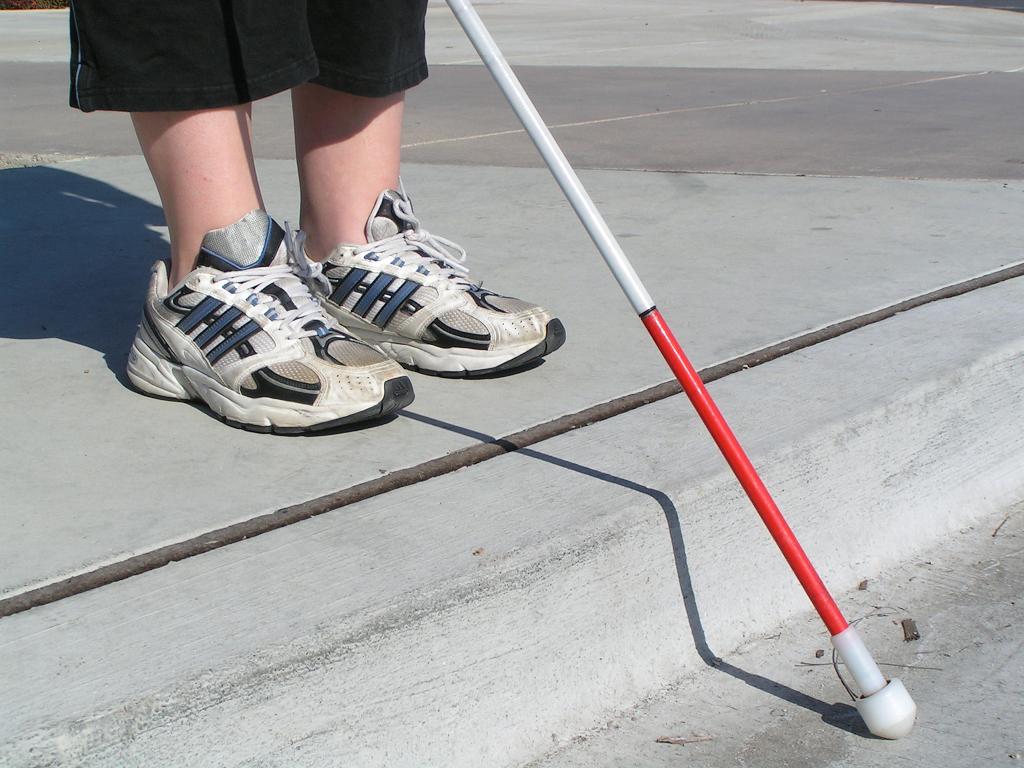 We have been taking a lot of time to learn how to PLAN our trips too.  Lindsey is learning how to make mental map pictures of the areas in which we travel.  Mental Mapping is Really Cool.  When Miss Lindsey needs to travel from one place to another, she takes a minute to think about her route, shares it with me, and then together we travel, looking for the clues and landmarks along the way – so as to not get lost.  Sometimes I help her find the down low landmarks and she helps me to find the up high ones.
When we talked about what was most challenging for Lindsey and I working together, Lindsey shared that it was all the questions people asked her about me, her cane. She shared that sometimes people question why she needs a partner to travel around and this makes her upset. Lindsey shared that she is grown-up now and old enough to start making some of her own decisions. She shared that she is the only one who knows how she sees best and that she really wishes people would trust her decisions when it comes to working with me when we travel around.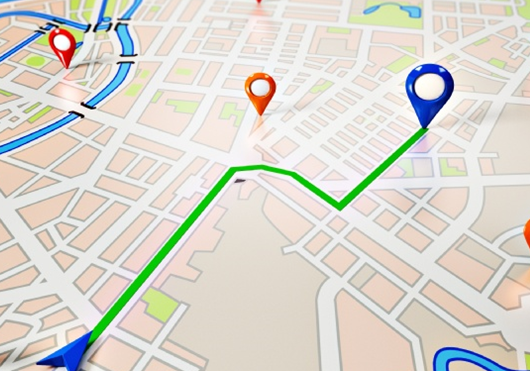 Recently, Lindsey, her family and I went on a really cool trip – we took a ship out onto the ocean!  We visited some really interesting places and got off the ship here and there to explore.  Lindsey shared that when travelling in new places she really feels best when I am by her side.  Sometimes, the paths are rough, and the area is not familiar; when I can come along and help her find the bumps and drops, she feels a lot more confident and happy.
As we talked with Lindsey about some of the new places we will be travelling to in the next few months, she got really excited! We talked about learning how to cross streets downtown, how to explore some new places to learn about work and maybe how we could look at what kinds of jobs she and I can do together. Lindsey and I understand that to be safe AND independent moving forward, we are going to have to work hard together as a team. My bright white and red uniform helps others to see us and to know that they have to be more careful, especially if we are in the crosswalk.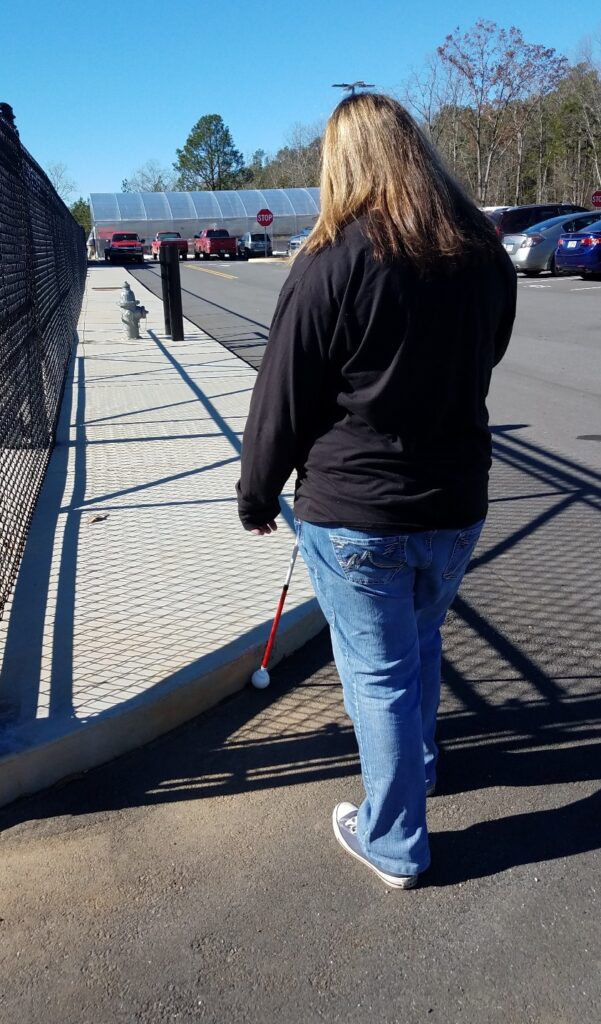 One of the things we are MOST excited about is teaching others about our relationship. We are the perfect team. We talked about how everyone needs special tools to do their jobs and get work done. I am one of those special tools! And I think that Miss Lindsey and I make a great team. I can't wait for others to see us in action and to better understand how we can work together to keep Miss Lindsey safe AND help her be the best young person she can be. Keep Your Eyes Open. We will see you soon!