March is National Craft Month and most people would assume that those with visual impairments would have little interest in creating crafts when they can't fully see their own creation.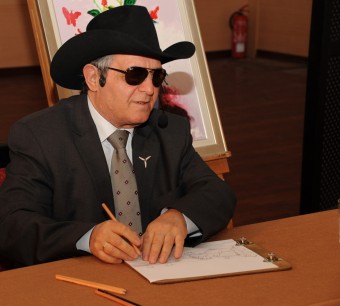 They would be wrong. Some might believe that creating tactile pieces like pottery or knitted sweaters would be the only form of art that a person challenged with vision could complete. Again, they would be wrong. People with blindness or low vision have the same passion to create art as others, and even have a unique approach due to their limited vision.
Consider Esref Armagan. Born in 1953 in Istanbul, Turkey, Esref had one eye the size of a lentil. The other eye was fully formed but totally non-functional, leaving him completely blind.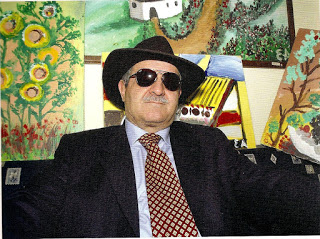 Despite his blindness, Esref had a strong desire to discover the world around him and express himself through color and art. Using cardboard and nails, he first drew patterns on paper, then began drawing pictures using paper and pencil.
Esref sees and discovers the world with his fingertips. His first picture, drawn around age 8, was a butterfly. He drew and drew as a child, mixing vibrant colors to express what he felt with his fingertips. By age 18, he was painting on poster paper with oil paints, and decided on a career as a painter.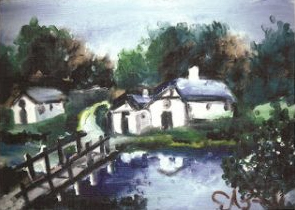 Using colors, perspective, shadow, light and balance in his pictures Esref began to attract the attention of both international artists and curious scientists. In 2004, Harvard University scientists tested him with brain and eye scans. They were amazed to discover that his brain´s visual cortex lit up whenever he touched an object and began drawing.
Today Esref has developed a unique technique and method to paint what he imagines. He has been featured in the documentary "The Real Superhumans" by Discovery Channel as well as in an internet commercial for Volvo and numerous media interviews for television, radio and the press.
Cheers to Esref Armagan for inspiring us with your art and your story.